Boston, MA - 5/23/03 --- While they may come across more like wise guys than wise men, this hop-tongued triple threat has much serious to say on the subject of misguided American misconceptions on beer. And say it they will, at Marty's Fine Wine & Beer in Newtonville (Boston) on May 23rd at 1pm. The three brewers have chosen the day before a festival to stage their protest. On May 24th BeerAdvocate.com, a respected and hugely popular beer enthusiast website will be hosting a celebration of brewing and quality beers in Boston at the Art of Beer Festival. But the day before the celebration, three of beers' greatest advocates will rally under the BUFFF banner and flex their verbal muscles in a no-holds barred attack on mindless video-drone beer attitudes.

Presumably, all this shouting will make them very thirsty for the party to follow.

Sam Calagione of Dogfish Head Craft Brewery, Greg Koch of Stone Brewing Co., and Bill Covaleski of Victory Brewing Co. may have a wide range of differences in their particular styles of brewing...but on one point the three are in perfect lockstep.

Watery adjunct laden beer is just plain wrong, for many, many reasons.

"If you ordered filet mignon in a restaurant and they brought you a processed soy-burger, you'd be justifiably outraged... I mean, where's the beef?" claims Sam Calagione of Dogfish Head, "Yet every year the breweries are adding more adjunct corn and rice filler into their products in place of the traditional Barley and Hops, all the while convincing the consumers that a bland product is the ideal...it's criminally tragic."

"Amazingly, some beer marketers have done an effective job of convincing many consumers that watered-down, lo-carb, lo-cal, lo-everything products are ultimately healthier for you than a naturally made craft brew" muses Greg Koch of Stone, "While the accounting departments at the breweries that do this are quite pleased, what consumers fail to realize is that the nutritional differences between craft beer and 'light' beers are more sinister than a simple calorie comparison, which is generally insignificant to begin with."

Bill Covaleski of Victory agrees with his peers. He is also offended by the puerile methods used to hawk an inferior product.

"On our TVs we've got brands using bimbos and sex to try and distract us from the fact that there is no difference between the fizzy nonsense they are pushing. Beer is supposed to be an interactive thing of beauty and pleasure. We don't see how the lack of taste is a goal to be chased and lauded."

It won't be all talk at their event. The trio didn't get to be CEOs of three of America's fastest growing breweries on lungpower alone.

"We all prefer a multi-media presentation," notes Koch, "multimedia being the code word for beer samples, accompanied by fine food."

Their success in bringing flavor and quality back to the American consumer may well prove to be apocalyptic --- to the mass-producing breweries anyway. All three breweries are experiencing impressive double-digit growth and have received numerous accolades from both trade magazines and fans. It would seem that American consumers are capable of seeing past the marketing. But educating the public is a slow process.

Bill Covaleski compares BUFFF's mission to the war for American Independence. "Consumers that make their choices based upon TV commercials and other advertising are like the Tories of early American history," he notes, "They will stick with what they are told, no matter how raw the deal is or how bad the taste." When the group is asked if we will perhaps see the three, dressed in Indian costumes, dumping cases of watery beer into Boston harbor, Covaleski grins and responds with an emphatic "No way, that harbor is polluted enough already..."


---
Press Conference Date & Location:
Friday, May 23 – 1pm
(Food & Beer Provided for members of the press)

Marty's
675 Washington Street
Newtonville, MA 02458
617-332-1230

---
Additional Contacts:



Dogfish Head Craft Brewery
Sam Calagione, CEO
#6 Cannery Village Center
Milton, DE 19968
sam@dogfish.com
www.dogfish.com
888-8DOGFISH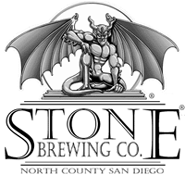 Stone Brewing Co.
Greg Koch, CEO
155 Mata Way #104
San Marcos, CA 92069
greg@stonebrewing.com
www.stonebrewing.com
760-471-4999 x102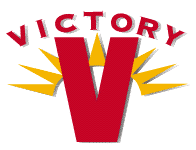 Victory Brewing Co.
Bill Covaleski, CEO
420 Acorn Lane
Downingtown, PA 19335
drink@victorybeer.com
www.victorybeer.com
610-873-0881 x101